Lose Your Shit Day Triumphs: Volume 3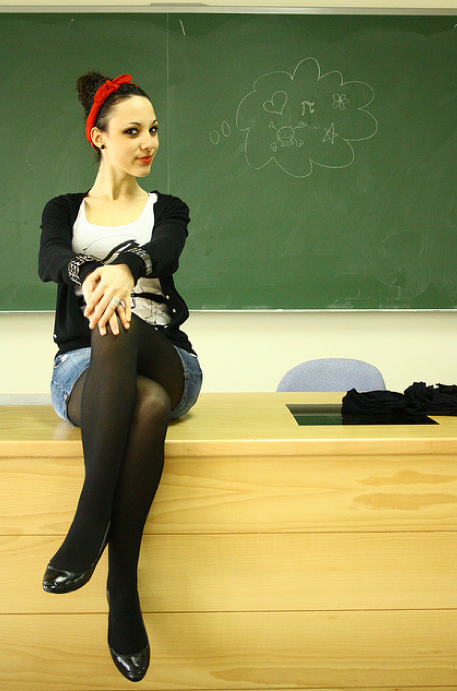 Many people will relate to the following tale of academic strife... What do you do when prof is sore (sorry, irresistible pun) for unknown reasons? This reader chose honest, head-on confrontation:
 
I am sure when I'm done reciting this story it will seem hideously lame compared to 'real' issues but it is something that I haven't been able to forget and still manages to leave me angry at the thought of his bald head and stupid thick-rimmed glasses.
College professors are supposed to help and nurture and encourage, right?
One of my professors in our small (10 student) major seemed to decide at some point during my college career that he just felt like making everything harder for me. He would constantly write comments on my papers like "Good, but does this have a point?" (Why, yes it does). Obviously I welcomed criticism on all my work in school. But only when it was constructive. Otherwise, his comments, to me, sounded just MEAN instead of helpful. And very odd as he didn't seem to write the same types of comments on anyone else's papers. In fact, almost everyone else I talked to in my classes LOVED him, he was the 'fun' one.  It's like he and I alone were stuck in this strange tense unspoken battle. Nevertheless, at the end of my Junior Year I met with him about doing a thesis the next year and I very briefly talked about some ideas and he said he'd see me in the Fall.
When I went  back to talk with him at the beginning of Senior Year, he barely even let me finish my proposal. He cut me off. Told me my idea wasn't solid enough. That I would never be able to write an effective thesis on that OR my 'back-up' topic. And that was it. I just remember being stunned into silence. He sat there, arms crossed, staring at me as I cried (I learned long ago not to try to resist the urge to cry. It just makes my head hurt and face turn red. Plus there is something I sort of enjoy about making my tormentor uncomfortable with my tears). No suggestions on how to make a 'better' case. No option of doing an Independent Study instead of a thesis. I remember standing up and saying "So…that's it?" And it was. The answer was just no-I couldn't do one. And it was very obvious that he had already made up his mind about that before I even stepped into his office.
When I went back to my dorm room I wrote him an email. I told him that, seeing as we had to share the same classroom for the whole year (I had him for several different classes and my senior seminar), I hoped that this wouldn't affect our professional relationship but that he was absolutely and completely wrong in telling me what I can and can't do without giving me any sort of help or guidance-the very reason he is employed at this school.  The email didn't change a thing, of course. But I just hope the fact wasn't lost on him that I was blunt and honest with him even though he couldn't reciprocate.
He still works at the college. And I'm guessing he still chooses his favorite students and those who aren't. I was featured in my alumni magazine a couple of years ago for some accomplishments relating to a new job. I hope he took notice.